The first three months of 2019 have flown by for me. Work is very busy so over the last few weeks I've struggled to find the time and energy to read as much as I normally would. However, this has led to me discovering, and even in some cases, rediscovering great thought-provoking podcasts.
One in particular is 'Feel Better, Live More' by Dr Rangan Chatterjee. It is the Number 1 Health podcast in the UK with new episodes released weekly. And whilst the below is an informal review by me, it has over 2500 reviews on iTunes and has been downloaded over 3 million times.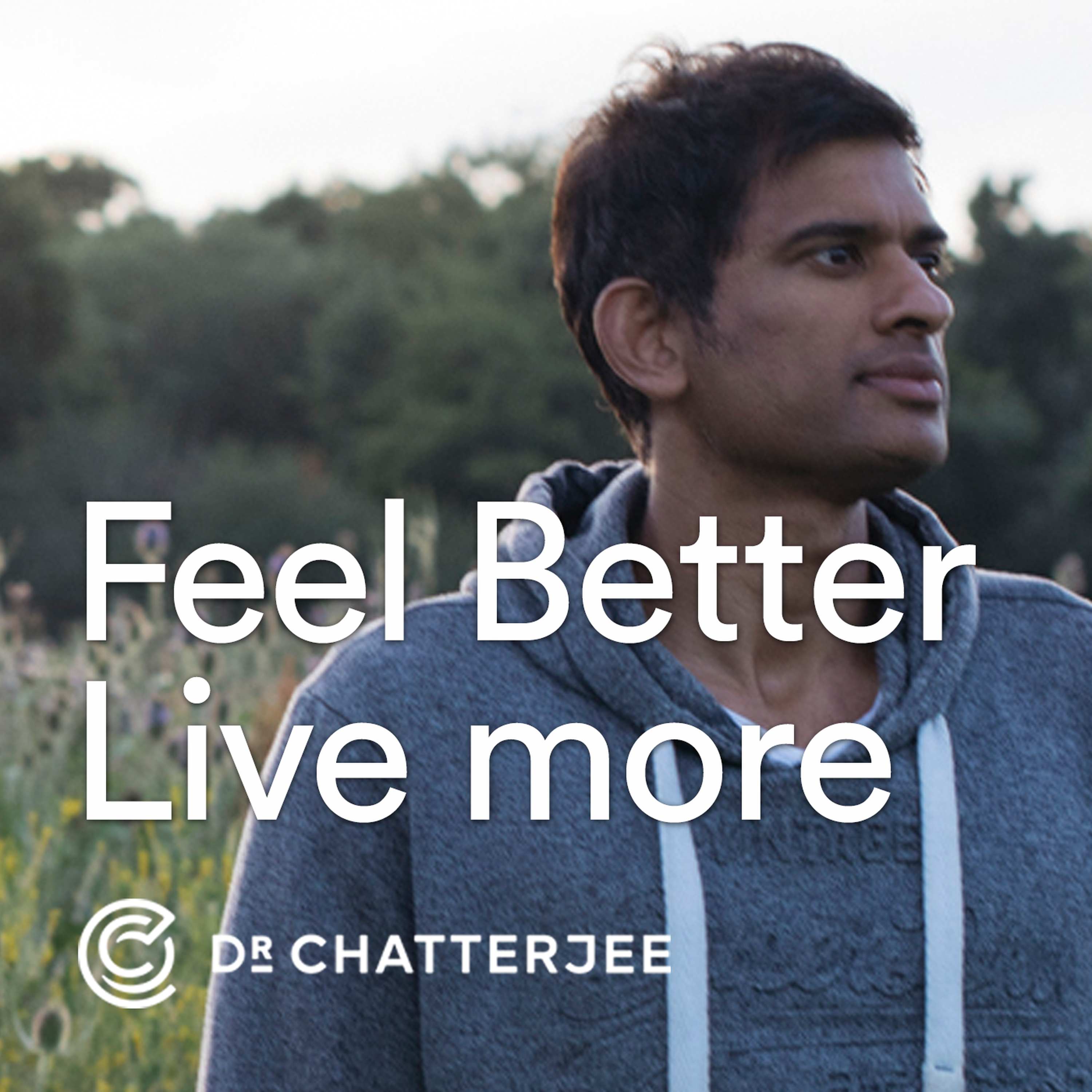 I came across the podcast while searching for something longer and more scientific to listen to. Each episode ranges from around 50 to 70 minutes and involves an expert or guest speaker in a particular field. Examples episodes include:
The podcast centres around a 360° approach to health by focussing on the main 4 pillars: food, movement, sleep and relaxation. The premise being that if these 4 foundations are not present or each does not exist to enough of an extent, then the stability of our long-term health is compromised.
Aside from the general interest in the topics, I like this podcast as it emphasises how inseparable our mind, physiology and body are. Much like how we explain EI; EI is the relationship between our thoughts, feelings and our behaviour. It does not distinguish between physical and mental health but encourages people to reflect on all aspects of their lives.
To me the episodes feel a bit like coaching sessions. Throughout the recordings Dr Chatterjee reiterates that the aim is 'to inspire and empower people to become the architect of their own health'. It is not about telling people what they should and shouldn't be doing but empowering people to start being aware and start asking questions or the right type of questions. The podcast is simply the trigger.
The thing that stands out for me is the time and effort that must go into producing each episode. Each episode is connected to alternative or additional reading that Dr Chatterjee or the guest speaker have put together. They usually include links to recent news articles, ted talks, blogs or books. It really does feel as if each episode has been thought through and carefully constructed to leave listeners with as much to take away as possible. And for me it doesn't feel salesy. Yes there are obviously sponsors or ads but they are not necessarily actively promoted. In a world where everyone is trying to convince us to buy something, this podcast stands out.
So if you are looking for something to listen to I'd highly recommend this. And I'll leave you with a quote from a recent episode, 'This is not about blame, everyone is doing the best that they can, it is about compassion and understanding. Helping you to understand some of your own behaviours a little bit better. And understanding that this is not only relevant for you but people close to you. Because when you feel better, you'll live more'.
Becca Gravell, Junior Product and Training Consultant at JCA Global